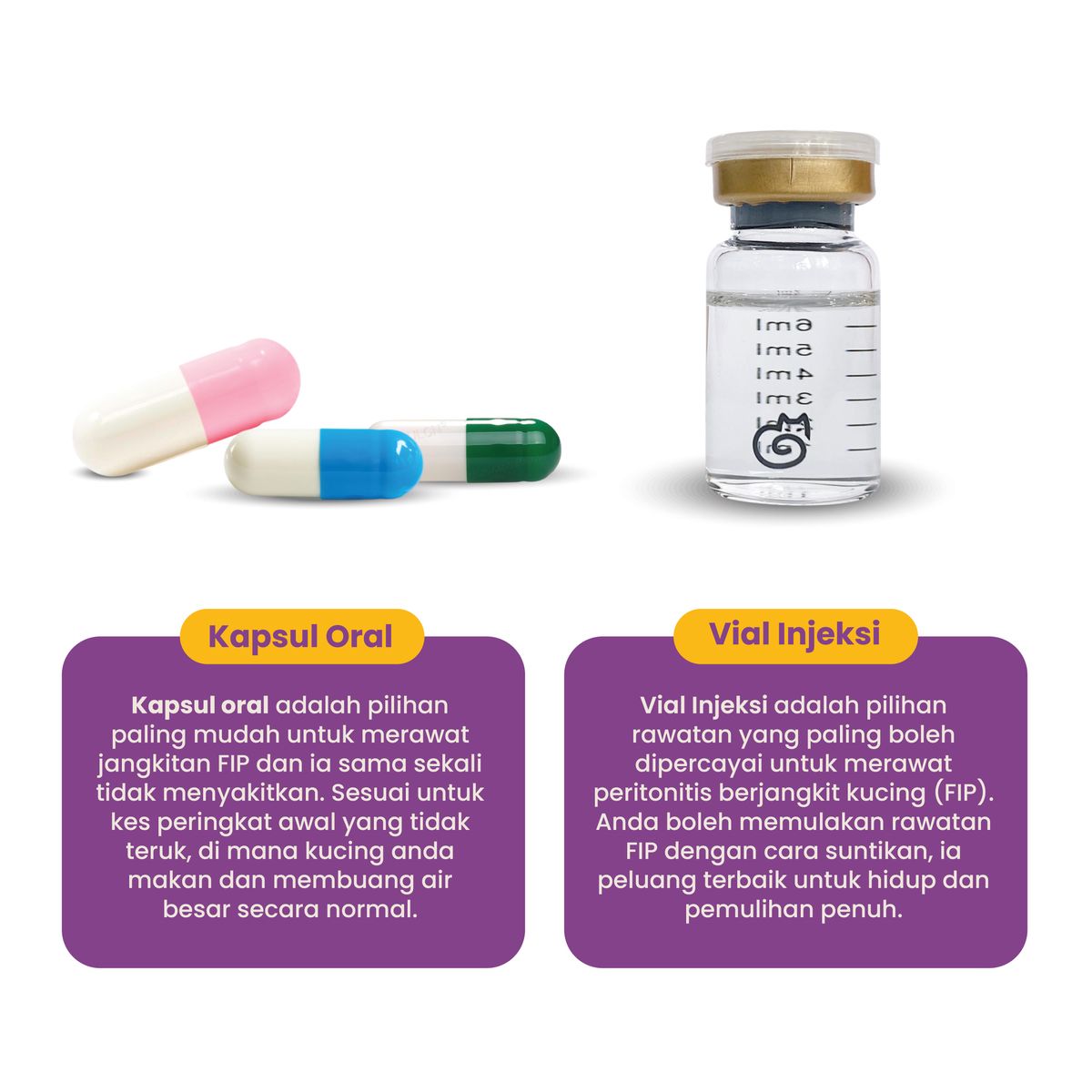 Penemuan Perubatan Penyelidikan AS dalam Rawatan Berkesan Bagi FIP Kucing Menggunakan Ubat Anti-Virus GS-441524. Dalam 4 Tahun Terakhir, Semakin Ramai Doktor Veterinar menggunakan GS-441524 untuk Rawatan FIP Bagi Kucing, dan Penggunaannya Di Seluruh Dunia Mendapatkan Kucing FIP Sembuh.
Lebih Banyak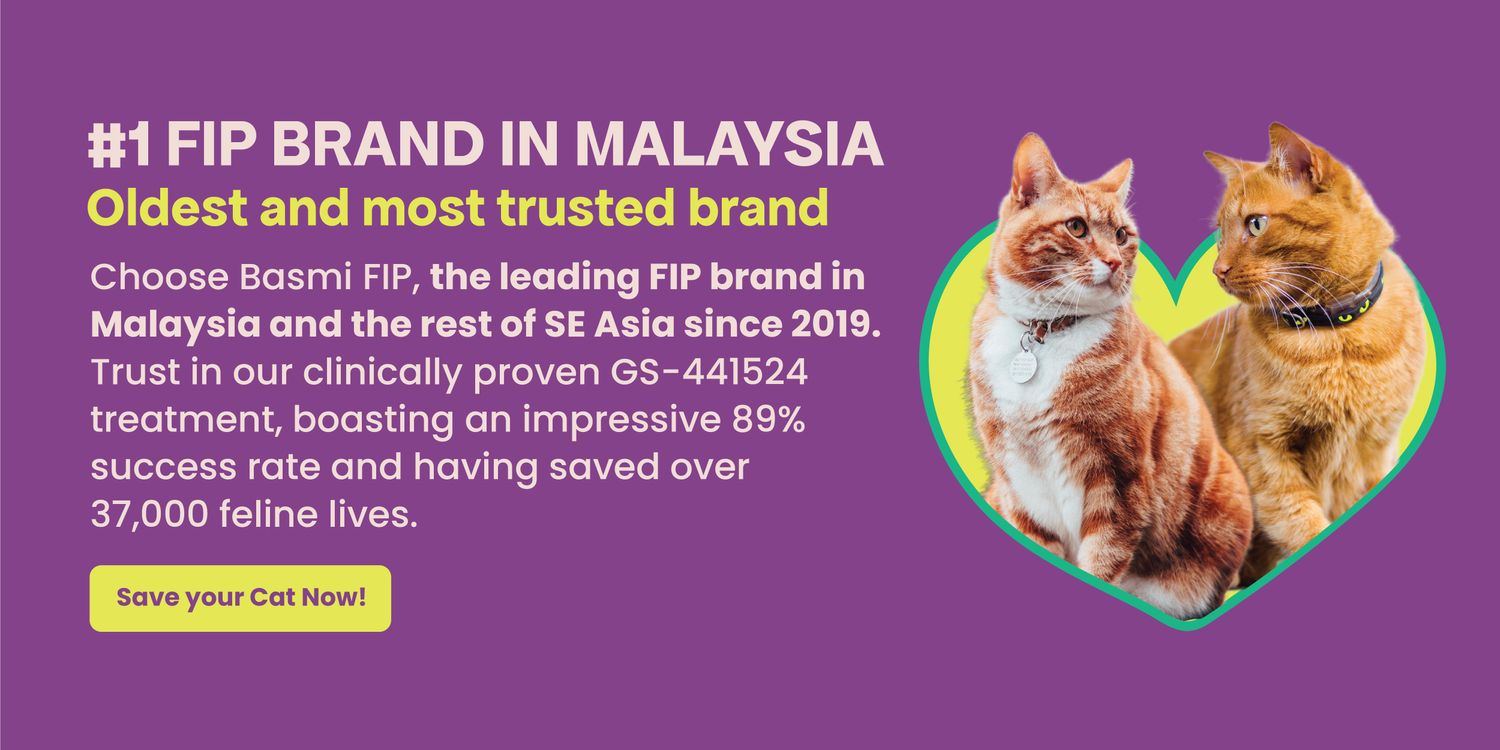 FIP Cats - FIP Kucing
What is FIP Cats? FIP Cat disease is a disease caused by the mutation of Feline Coronavirus (FCoV) in cats. FCoV is a type of virus that can spread through the saliva, feces, and urine of infected cats. It can also be transmitted to other cats through contact with environments contaminated by the virus. To learn more about what is FIP cats, you can click here.
FIP in Cats Symptoms
The symptoms of FIP in cats can vary depending on the type of FIP. Wet FIP is the more common form and is characterized by fluid accumulation in the abdomen or chest. Symptoms of this form of FIP include weight loss, loss of appetite, vomiting, diarrhea, and difficulty breathing. To learn more about FIP symptoms in cats, you can click here.
FIP Cats Treatment
FIP was once considered a death sentence for cats, however, hope has emerged for cats with FIP. With the availability of GS-441524 treatment, the prognosis for cats with FIP has greatly improved. Get effective treatment for your cat now by clicking here!
Pengetahuan Penyakit FIP Kucing