Lately, a website, kiseneko.com, has been attempting to charm its visitors, positioning itself as a vendor of the genuine Basmi FIP™ treatments. This is a heartfelt reminder: the dedication and effort behind the Basmi FIP brand span over four years, saving countless precious cat lives in Malaysia and SE Asia, propelling us to the #1 brand position in Malaysia, Thailand, Indonesia, Philippines, India and Turkey.
Here's a little story for you: Kiseneko.com, orchestrated by a former Basmi FIP employee with dreams of swift success, has been marketing lesser-quality GS-441524 products as Basmi FIP™. Their online advertisements such as Google Ads might make one believe they're in for the real products, but we've heard from several heartfelt cat parents in Malaysia who were met with disappointment and worry.
It's heart-wrenching to hear that these cat owners only realized the reality when they reached out to our official platform, basmifip.com, after noticing that the treatments weren't making a difference after wasting several hundreds, even over a thousand ringgit. We're taking this moment to gently remind every cat lover: for authentic Basmi FIP™ care, always trust our official website Basmifip.com.
At this juncture, it's worth noting that Basmi FIP™ does not partner with distributors or resellers in Malaysia. Why? Because our brand's cares for its reputation and the well-being of our furry little family members.
We know the journey of caring for our feline friends can sometimes tug at our purse strings. And when someone promises a better deal, it can be tempting. But as the pioneering FIP brand in Malaysia since 2019, our promise to you and your cat is unwavering. We're deeply committed to ensuring only the best treatment results you, and honest communicating of treatment knowledge, results and any information you wish to learn. And while choices abound, our dedication to protecting the FIP treatment's credibility is unwavering.
Diving deeper into the heart of Basmi FIP™ Malaysia, we're proud to share our Triple Guarantees that encapsulate our bond with you and your cherished feline: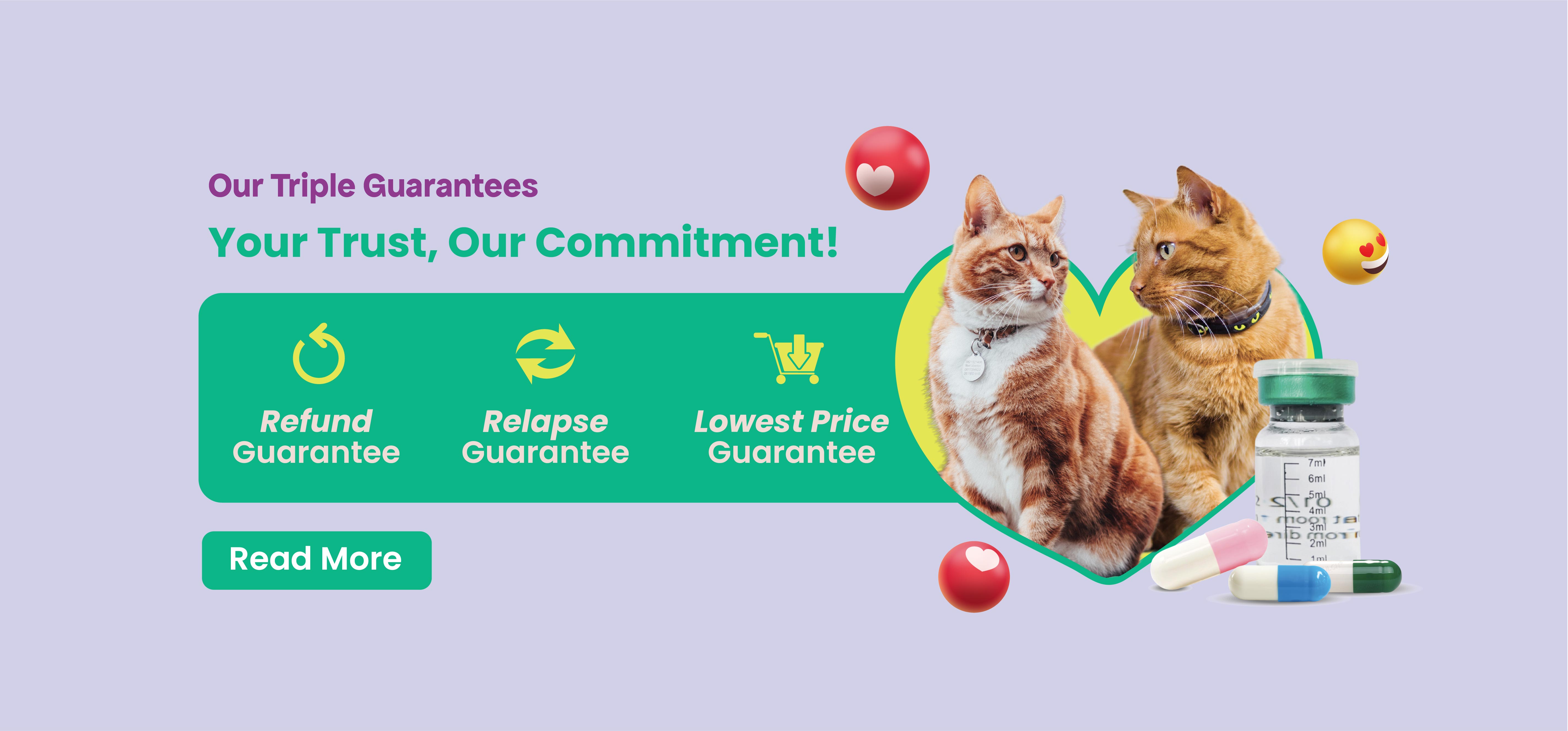 Our promise is simple. Should our GS-441524 treatment not be the saving grace for your feline friend, we offer full refunds on all unopened bottles. We stand tall, backed by our treatment's quality.
We dream of a world where every cat can access top-notch FIP treatment. Find a comparable treatment elsewhere? We'll not only match it but offer it at 5% less.
The rare times (~3%) a relapse occurs under our treatment, we've got a clear plan for you. Step by step, we'll be there. You can dive into the details [here].
In every word, in every bottle, and in every pils, our love for your cats is genuine and pure. Stay cautious, stay informed, and always choose the best for your feline family. ❤️